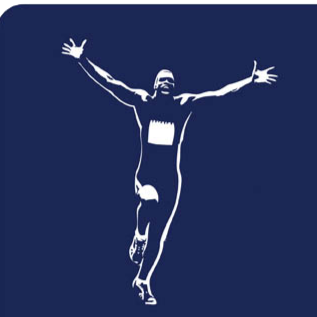 Sports Cause
of the Week
Powered by
Sports and Social Change
www.SportsandSocialChange.org
howard@sportsandsocialchange.org
Town of Bayeux to host IOC Refugee Olympic Team ahead of Paris 2024
For the IOC Refugee Olympic Team, consisting of athletes living and training across the world, the camp will act as a team-building opportunity and help establish a sense of unity amongst teammates. To date, 63 Refugee Athletes Scholarship-holders are being supported and training to be selected for the 2024 Olympic Games in Paris. Together, they represent 13 sports, 12 nations and live in 23 host countries.Read the full story at Olympic.org
12/4/23
---
States Strive to make Parks, Trails more Accessible
In recent years, there has been a growing awareness of the need to make outdoor recreation more accessible to people with disabilities, said Mike Passo of American Trails, which supports the development of trails and greenways. Passo said states including Minnesota, California, Michigan, Vermont and Wisconsin have made significant strides.Read the full story at Stateline.org
11/27/23
---
Moto2 and Moto3 to use New Sustainable Biofuel in 2024
Moto2 and Moto3 are due to use sustainable fuel for the 2024 season with Petronas set to power the vehicles with a new formulation with 40% non-fossil biofuel to meet the 2024 International Motorcycling Federation (FIM) Grand Prix World Championship regulations. This effort will see Moto2 and Moto3 join MotoGP in moving to 100% sustainable fuel by 2027.Read the full story at MotoGP.com
11/20/23
---
The Education Drive for Sustainable Snowboarding
A group led by the World Snowboard Federation has started the ZERO Project (Zero Emissions Rides Objectives). The main objectives are to gather data on the sport's environmental impact, develop innovative ways to lower its carbon footprint, increase youth participation, and educate riders on the importance of sustainability in snowboarding. The group is made up of different national European snowboarding organizations, winter sport federations, Protect Our Winter Europe (POW), the German Sport University of Cologne, and Sport and Sustainability International (SandSI).Read the full story at Sport and Sustainability International
11/13/23
---
Real Betis Marks 3rd Anniversary of "Forever Green" Sustainability Platform
Real Betis celebrates the third year of Forever Green, the green and white club's environmental sustainability platform. Since the birth of Forever Green, more than 117 sustainability actions have been developed, with a messaging reach of over 670m people and 87 countries. The club also continues working on its facilities to reduce their impact on the environment.Read the full story at Real Betis
11/6/23
---
Women Maya Softballers Brush off Machismo Insults to become Mexican Superstars
The decision to play in embroidered dresses stemmed from a desire to pay homage to their Maya culture as well as to demonstrate that women can be both feminine and strong. Las Amazonas reinforce their bravery by playing shoeless. "The same people who criticized us have become our biggest fans. Sport is a powerful tool."Read the full story at NPR
10/30/23
---
Senate Pickleball Caucus Leaves Politics off the Court
A bipartisan group of senators are joining the ranks of Americans picking up paddles and playing the fastest growing sport in the country — pickleball. Once a week, the group sets aside politics to play for a while. For Sen. Thom Tillis, R-N.C., those moments of human connection sow seeds for better communication."It's kind of hard to treat people in an untoward way if you've been out on pickleball court, on a mountain bike trail, spent time with them," Tillis said. "We need more of that."Read or listen to the full story at NPR
10/16/23
---
Patagonia's Search for a Better Wetsuit is What Sustainability Should Be
The latest iteration of Patagonia wetsuits could change the way we think about outdoor gear. Made with sustainability, repairability and recyclability in mind, the brand's line of Yulex wetsuits launched this month represent a strong departure from the single-season neoprene version that dominates the market. The company isn't gatekeeping, either. It's hoping to encourage other manufacturers to follow suit.Read more at Triple Pundit
10/9/23
---
These Chicago Afghans Have Built A Community On The Soccer Field
After fleeing the Taliban, a group of Afghans in Chicago have found each other – and strength – through playing soccer. "The soccer team has been a lifeline for me. It's not just about the game; it's about finding a community that understands our struggles and supports one another..."Read more at Borderless Magazine
10/2/23
---
Climate Change Threatens Sport of Cycling
In July, the Red Bull Hardline in Wales was canceled because of intense rain and heavy winds - something that's becoming increasingly common in cycling, according to Protect Our Winters UK, a climate change campaign charity made up of outdoor sport enthusiasts. Cycling's world governing body, the UCI, says it's committed to sustainability and can help to tackle climate change by encouraging people to cycle as a form of transport.Read more at BBC.com
9/25/23
---
How Afghan Women Secretly Learn Judo — over WhatsApp
Since returning to power in August 2021, Taliban authorities have stopped girls and women in Afghanistan from attending high school or university, banned them from parks, gyms and public baths, and prohibited sports for female athletes. Despite the dangers, Qudsia Khalili says judo training helps her to retain a sense of independence and control of her future; "Every time there is a training, I feel there is some hope."Read more at Al Jazeera
9/18/23
---
Ukraine Fund Provides Track & Field Athletes with Equipment
Established by World Athletics, the International Athletics Foundation (IAF) and Members of the Diamond League Association, the Ukraine Fund was created to support elite athletes affected by the conflict in their home country.Its primary purpose is to ensure that Ukrainian athletes can continue to train, qualify for and participate in World Championship events, following Russia's invasion of Ukraine last year. A team of 29 Ukrainian athletes recently competed at the World Athletics Championships in Budapest.Read more at World Athletics
9/4/23
---
A Racing Car Built from E-Waste
Manchester UK-based artist and designer Liam Hopkins built a drivable Gen 3 car using e-waste items such as discarded laptops, smartphones, games consoles, monitors, cables and wires. With the backing of Envision Racing, the reigning champion of Formula E Season 9, Hopkins utilized tens of thousands of discarded electronic items, even re-purposing the motor and rear axle from an electronic beach buggy, to highlight the pressing concern of e-waste.Read more at Sustainability Report
8/28/23
---
Oakland-based Collective Helping Black Climbers Get From Gym to Crag
When Brittney Butler went to Oakland's indoor climbing gyms, she was discouraged by how few Black and Brown climbers she encountered. She also noticed when climbing outdoors there were fewer women climbers, and especially few Black women. So in 2021, she formed Black Rock Collective, a group devoted to helping Black newcomers break into the sport.Read more at Oaklandside
8/21/23
---
Short Film "Footsteps" Captures Haiti's Historic Women's World Cup Impact
The short film "Footsteps" from Naomi Osaka's production company Hana Kuma, in partnership with Osaka's Play Academy grantee partner GOALS Haiti, offers a fresh perspective on how Haiti's Women's World Cup team is creating a blueprint for girls back home. "We wanted to change the narrative that surrounds Haiti and inject a story of hope, excitement, and belief," said Osaka.Read more and watch the film at Play Academy by Naomi Osaka
8/14/23
---
USTA Foundation launches Frances Tiafoe Fund for Under-Resourced Youth
The USTA Foundation, the philanthropic arm of the U.S. Tennis Association, announced that it is collaborating with professional player Frances Tiafoe to launch the Frances Tiafoe Fund, which will support free or low-cost tennis programming and academic services to more than 130,000 student-athletes annually.Read more at USTA.com
8/07/23
---
Tahiti digs in to protect 'most beautiful wave' ahead of Paris 24 Olympic surfing event
Known for its big barrels and proximity to the reef, Teahupo'o is among the most breathtaking and dangerous waves in the world. Part of French Polynesia, it will host the 2024 Olympic surfing event as organisers say they want to spread the Games across France. Yet the decision has prompted concern from the town's 1,500 residents over the risk of environmental damage to the ocean and surrounding areas, parts of which are protected.Read more at The Guardian
7/31/23
---
A Global Initiative of the Homeless World Cup and Catalyst 2030
Earlier this month the 18th Homeless World Cup - first time in the US - featured men's & women's teams from 40 countries, each composed of people living without permanent shelter or in rehab centers. In conjunction with this year's event, a new Cities Ending Homelessness initiative was launched "with a call to action for people to join us in a constructive discussion about how to end global homelessness – completely."Read more at Catalyst 2030
7/24/23
---
Australian NBA Star Patty Mills Honors Indigenous Cultures with NYC Mural
A mural celebrating indigenous cultures has been unveiled in New York after being commissioned by Patty Mills' Foundation and the Brooklyn Nets. Mills and his team wanted the work – called Indigenous Flow – to "honor Australian Indigenous culture but also wanted to recognise and celebrate the Indigenous people of New York, and the communities currently living in Sunset Park, Brooklyn, New York," said artist Victor Quiñonez.Read more at The Guardian
7/17/23
---
2023 FIFA Women's World Cup team features players from Sport for Development Program GOALS Haiti
Bethina Petit-Frere remembers sneaking out of her house to play soccer with her brother and his friends. At the time, it was uncommon for girls in Haiti to play soccer. So she had to make sure her grandmother did not find out. Now 19 years old, there's no hiding for Petite-Frere. In July, her home country will be tuned in when she plays alongside the rest of the Haitian women's national soccer team in their first ever FIFA Women's World Cup.Read more at Play Academy with Naomi Osaka
7/10/23
---
Basketball Africa League & Speak Up Africa Launch Female Empowerment Program
The sports mentorship programme will be part of Speak Up Africa's 'African LeadHERs' movement and BAL's BAL4HER platform, with the aim of boosting gender equity, as well as women's leadership and employability in the African sports industry. Six young female athletes from Senegal, Egypt and Rwanda will benefit from leadership and networking experience from those already in the sports industry. Over six months, they will gain knowledge on issues such as gender inequality in sport, mental health, public speaking and more.Read more at Basketball Africa League
7/03/23
---
---
What is a Nonprofit Sports Organization?
Defining Sports and Social Change / Part 3: Sports Programming as a Platform for Advocacy, Awareness & Fundraising
"What exactly is a nonprofit sports organization?"This is my final segment on "Defining Sports and Social Change" and here I'll be shining a light where sports are used as a platform for advocacy, awareness and fundraising campaigns. This is the category most casual sports fans and active recreational athletes are familiar with, where we see sports as a central, unifying platform to rally an audience and raise awareness and/or funds around a particular cause.Probably the most common examples are the thousands of run/walks, marathons, cycling and endurance races that happen every year, raising funds and awareness around a myriad of diseases and critical social issues. Run/Walk/Ride events have proven to be effective fundraisers and are used by some of the largest nonprofits and cause programs in the world including American Cancer Society, National Multiple Sclerosis Society and the Alzheimer's Association.Also falling into this category are a majority of the efforts we see in professional sports. The major pro sports leagues, teams and athletes are often central figures in campaigns and initiatives designed to bring fans together around a particular cause. The NFL Crucial Catch program promoting Breast Cancer awareness, and the NHL Hockey Fights Cancer program during the month of October are good examples of these initiatives, as are ongoing campaigns from many individual athlete and team foundations.The broadest of all the categories we've outlined, these advocacy, awareness and fundraising programs address all types of significant social, economic and environmental issues, and use a wide range of team sports, recreational sports, action sports, motor sports and more.Examples in this category include:
Sports Programming for the Environment & Climate Change AwarenessProtect Our Winters
Protect Our Winters (POW) was founded in 2007 by pro snowboarder Jeremy Jones to engage and mobilize the winter sports community to lead the fight against climate change, with a focus on educational initiatives, activism and the support of community-based projects. POW is a community of proactive individuals, pro riders, resorts and corporations who share a commitment to protecting their lifestyle from climate change, and who are taking the lead in developing solutions. POW's "Hot Planet/Cool Athletes" was created in partnership with well-known outdoor brand The North Face and the Alliance For Climate Education (ACE), and is targeted to high schools, leveraging the power of a pro athlete to inspire and motivate young people about climate change.
Sports Programming for Human Rights & EqualityYou Can Play
You Can Play is a social activism campaign dedicated to the eradication of homophobia in sports and is centered around the slogan, "If you can play, you can play." You Can Play is dedicated to ensuring equality, respect and safety for all athletes, without regard to sexual orientation and works to guarantee that athletes are given a fair opportunity to compete - judged by other athletes and fans alike - only by what they contribute to the sport or their team's success.
Sports Programming for Disease Awareness/Treatment/PreventionCycle for Survival
Cycle for Survival is an indoor, team cycling fundraiser founded to build awareness and raise research funding for rare cancers (pancreatic cancer, sarcoma, cervical cancer, brain cancer, ALL pediatric cancers, and several others), which make up more than 50% of all cancers. An official Memorial Sloan-Kettering Cancer Center event, Cycle for Survival began with one event in New York in 2007 and is now a national, multi-city event, has raised over $31 million dollars, and funded 53 clinical trials & research studies. 100% of the money raised goes directly to research within 6 months.
Just to clarify, as with any sort of categorization there are surely going to be organizations that either do not fit one of the specific groups I've outlined, as well as ones which straddle the line between several categories. In fact, a hybrid model can be quite effective by blending best practices from several sides of the table. Right To Play is one of those, providing sports programming for underserved communities around the world, often times in conflict zones and much of it with a development focus, while also working to advocate and raise awareness for many marginalized populations.Looking ahead, one area that I'll touch on in a future post will be the emerging Social Enterprise space, where companies and organizations are using business principles and revenue models to tackle social issues. Social Enterprise is still a very new concept in the sports industry, but we're seeing more interest in the space and I look forward to highlighting some of these unique companies for you.Game on!Howard Brodwin is the founder and Managing Director of Sports and Social Change, a sports marketing consultancy focused on cause marketing, corporate social responsibility and social enterprise development. Follow him on twitter @sportsandchange
---
What is a Nonprofit Sports Organization?
Defining Sports and Social Change / Part 2: Sports Programming as a Developmental Tool
"What exactly is a nonprofit sports organization?"In the first segment of this series, I provided an overview of sports programming for underserved populations, including sports for people with disabilities and programs for economically disadvantaged communities. Here, I'm focusing on sports programming that operates as a developmental platform to address specific social issues. These programs are similar, as both are rooted in providing a sport or activity, however the end goal here is a bit different. In the development space, programs have specific outcomes attached to their activities such as supporting literacy and education, disease awareness and prevention, or peace building and reconciliation, and the sports activity is central to initiating that change.While many on-going sport for development initiatives are implemented globally as well as locally, in this category we also find programs established to address immediate issues that arise during situations such a humanitarian crisis or natural disaster and in conflict/post-conflict zones.What I find truly unique here is how various sports are used and different approaches taken to tackle a similar problem. For example, the issue of homelessness has been effectively addressed through a team sport like soccer and an individual pursuit like running. While these programs may differ in program delivery, scale, timing and resource needs, the end goal is the same - ending homelessness.Here are a few examples of sports programming as a developmental tool:
Sports Programming for Education & LiteracyProject GOAL
Project GOAL is an after school program in Rhode Island that combines the benefits of academic achievement with the motivation and self-discipline of sports. Participants work with professional educators to improve their study skills and habits with emphasis on strengthening weak areas of their schoolwork. The program is free however students are encouraged to "earn" time on the soccer field by exhibiting good schoolwork habits.Chi Chi Rodriguez Academy
The Chi Chi Rodriguez Academy is a Public Private Partnership School with an emphasis on homework assistance, life management, social skills, personal grooming, business skills, consumer education, art, and reading enhancement. Golf is a major part of the Chi Chi Rodriguez Academy's approach as the game helps students learn personal discipline, self-control, respect for others, responsibility, concentration and honesty.METROsquash
METROSquash students engage in equal parts squash and academic instruction three days a week after school. In addition, the program provides one-on-one mentoring and weekend activities including squash competitions, community service projects and cultural trips. METROsquash draws 5th through 9th grade students from Chicago public schools and provides them the skills, support and knowledge needed to enter top area high schools.
Sports Programming for People Experiencing HomelessnessStreet Soccer USA
Street Soccer USA operates in 20 cities across the United States, empowering those who are homeless by uniting clinical services and sport programming, and providing access to educational & employment opportunities through a Jobs Academy. Through the SSUSA process, players improve social skills, self-esteem, physical/mental health and eliminate barriers to employment, making them more likely to achieve housing/job placement than their peers. Select program ambassadors represent SSUSA in various amateur tournaments, including the Homeless World Cup, each year.Homeless World Cup
The Homeless World Cup is an annual, international soccer tournament, uniting teams of people who are homeless. Throughout the year, it supports grassroots football projects and social enterprise development via a network of 70 national partners working with over 250,000 homeless and excluded people by providing support and guidance in football and management skills, to help grow and develop sustainable programs which have a positive impact on the lives of homeless and excluded people all around the world. The tournament creates an opportunity for players to represent their country and to meet and build relationships with homeless people from around the world.Back on My Feet
Back on My Feet uses running to help those experiencing homelessness change the way they see themselves so they can make real change in their lives that results in employment and independent living. The organization's mission is not to create runners within the homeless population, but to use running to create self-sufficiency in the lives of those experiencing homelessness. The program's success is measured by how many members achieve independence through employment and housing.
In the next segment, we'll take a look at sports programming as a platform for advocacy, awareness and fundraising around various causes. Sports presents a fantastic opportunity for all types of businesses seeking ways to connect around key social issues, providing a unique platform that brings people together.Game on!Howard Brodwin is the founder and Managing Director of Sports and Social Change, a sports marketing consultancy focused on cause marketing, corporate social responsibility and social enterprise development. Follow him on twitter @sportsandchange
---
What is a Nonprofit Sports Organization?
Defining Sports and Social Change / Part 1: Sports Programming for Underserved Communities
"What exactly is a nonprofit sports organization?"In developing cause marketing and corporate social responsibility (CSR) programs around sports, this is a question I run into quite often. While some people are familiar with a few well-known sports related nonprofit orgs like Special Olympics or Boys and Girls Club, the breadth and depth of what the programs in this space provide is truly unique. Recognizing the differences surrounding how these programs work and what type of impact they strive for are vitally important to anyone wanting to create an effective for-profit/nonprofit relationship in sports.For those who come from the business side of the equation, I hope this provides a clearer picture of the overall sports nonprofit landscape so you can make better-informed decisions when selecting a nonprofit partner for cause marketing campaigns or broader CSR initiatives.So, what is a nonprofit sports organization...?
Sports Programming for an Underserved CommunityThis is usually the easiest category to explain to the uninitiated, as the basic premise with these types of organizations is to provide a sports program or physical activity to a community of people who otherwise would have limited or no access. Here is where we find sports programs for people with physical disabilities, intellectual disabilities, as well as programs for economically underserved communities. The sports programs themselves are wide ranging and can include all types of team sports such as baseball, soccer, basketball, hockey and lacrosse, and individual activities like surfing, skateboarding, cycling, golf, swimming and running.Implementation costs and logistics vary greatly here depending on the chosen sports activity, the program capacity and the size of the community being served. Access to facilities and equipment are much needed here, as they are usually paramount to service delivery. After-school programs commonly fall into this category, as the ability to utilize school grounds and facilities alleviates one big hurdle; although, that may also bring with it logistic / transportation challenges and liability issues.What these programs do share are many of the tangible benefits and life-skills that are gained through sports participation - discipline, preparation, teamwork, leadership, commitment, mental strength, goal-setting, overcoming obstacles, and most of all, fun. Add in the overall benefit of physical health and well-being - one that many participants might overlook because they're having too much fun - and you have the recipe for an impactful program.Here are some examples of sports programming for these communities...
Sports Programs for People with Cognitive or Intellectual DisabilitiesA.skate Foundation
The A.skate Foundation holds free skateboarding clinics for children with Autism and provides grants for them to purchase skateboarding gear. Since Skateboarding is primarily about creativity and self-expression and not bound by rules, A.skate has found the sport a viable outlet for kids in the Autism spectrum. "Autism, like skateboarding, can be unpredictable and often times unruly. We embrace the parts of autism that are hard to understand and give these kids an outlet that is free of rules or judgment."Miracle League
Miracle League provides opportunities for children with developmental disabilities to play baseball and promotes the construction of special baseball fields and facilities that meet the unique needs of players with disabilities and their families. In addition, Miracle League has created accessible and adaptive playgrounds for children with physical and developmental challenges. There are 225 Miracle League programs across 44 US States, Puerto Rico, Australia and Canada, serving over 80,000 children and young adults with disabilities.
Sports Programs for People with Physical DisabilitiesUS Power Soccer Association (USPSA)
The USPSA is the US governing body for Power Soccer, the first competitive team sport designed and developed specifically for power wheelchair users. Athletes' disabilities commonly include quadriplegia, multiple sclerosis, muscular dystrophy, and cerebral palsy, among others. There are over 60 registered teams throughout the country, and the USPSA develops and manages Team USA, which competes every four years in the FIPFA Power Soccer World Cup.Challenged Athletes Foundation (CAF)
According to U.S. Paralympics, there are 21 million individuals living with a disability in the United States today. Only one in 10 takes part in fitness activities on a daily basis. Challenged Athletes Foundation provides funding, training, education and support to "help people with physical challenges get involved, and stay involved, in sports." Since 1994, they've distributed over 5,000 grants to help athletes - including many former and current Paralympians - compete in a wide range of sports.
Sports Programs for Economically Underserved CommunitiesSkiDUCK
SkiDUCK operates and supports skiing and snowboarding programming for disabled and underprivileged children in the Western US. They assist other organizations in fulfilling their goals by providing additional funding, coordinating with providers, and sharing best practices. In areas where the skiing and snowboarding needs of disabled or underprivileged children are not currently being served, they establish a sustainable model of service with local resources and volunteers.Pitch in for Baseball & Softball
Pitch in for Baseball & Softball collects and redistribute new and gently used youth gloves, bats, balls, uniforms and other baseball and softball equipment to underserved communities in the United States and around the globe. They commonly work with leagues and programs in each community they serve that have the ability to distribute the equipment and have a demonstrated track record of working with kids. "Baseball gives them the structure and freedom to be kids while making good decisions for their future. Kids not only have fun, but also learn important lessons for their future like teamwork, sportsmanship and dealing with adversity."Reviving Baseball in the Inner Cities (RBI)
RBI is a Major League Baseball initiative whose mission is to increase urban and inner city youth interest and participation in baseball and softball by re-introducing, reviving, and rebuilding America's pastime in underserved communities. RBI programs have been started in more than 200 cities worldwide, and annually provide more than 200,000 boys and girls the opportunity to play baseball and softball. The Jr. RBI playing divisions for baseball and softball players ages 5-12, has more than 90,000 younger boys & girls participating in the RBI program. MLB and its Clubs have designated more than $30 million worth of resources to the RBI program and all 30 Major League Baseball Clubs have supported RBI programs.
In the second part of this series, we'll take a look at sports programming as a developmental tool to address a wide range of social issues.Game on!Howard Brodwin is the founder and Managing Director of Sports and Social Change, a sports marketing consultancy focused on cause marketing, corporate social responsibility and social enterprise development. Follow him on twitter @sportsandchange