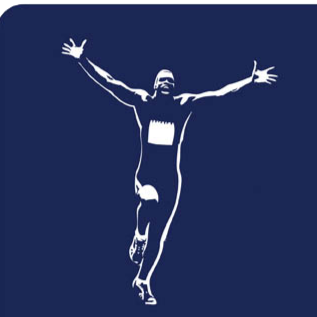 Sports and
Social Change
What's a Nonprofit Sports Organization? Defining Sports and Social Change / Part 1: Sports Programs for Underserved Communities
"What exactly is a nonprofit sports organization?"

In developing cause marketing and corporate social responsibility (CSR) programs around sports, this is a question I run into quite often. While some people are familiar with a few well-known sports related nonprofit orgs like Special Olympics or Boys and Girls Club, the breadth and depth of what the programs in this space provide is truly unique. Recognizing the differences surrounding how these programs work and what type of impact they strive for are vitally important to anyone wanting to create an effective for-profit/nonprofit relationship in sports.

For those who come from the business side of the equation, I hope this provides a clearer picture of the overall sports nonprofit landscape so you can make better-informed decisions when selecting a nonprofit partner for cause marketing campaigns or broader CSR initiatives.

So, what is a nonprofit sports organization...?
Sports Programming for an Underserved Community

This is usually the easiest category to explain to the uninitiated, as the basic premise with these types of organizations is to provide a sports program or physical activity to a community of people who otherwise would have limited or no access. Here is where we find sports programs for people with physical disabilities, intellectual disabilities, as well as programs for economically underserved communities. The sports programs themselves are wide ranging and can include all types of team sports such as baseball, soccer, basketball, hockey and lacrosse, and individual activities like surfing, skateboarding, cycling, golf, swimming and running.

Implementation costs and logistics vary greatly here depending on the chosen sports activity, the program capacity and the size of the community being served. Access to facilities and equipment are much needed here, as they are usually paramount to service delivery. After-school programs commonly fall into this category, as the ability to utilize school grounds and facilities alleviates one big hurdle; although, that may also bring with it logistic / transportation challenges and liability issues.

What these programs do share are many of the tangible benefits and life-skills that are gained through sports participation - discipline, preparation, teamwork, leadership, commitment, mental strength, goal-setting, overcoming obstacles, and most of all, fun. Add in the overall benefit of physical health and well-being - one that many participants might overlook because they're having too much fun - and you have the recipe for an impactful program.

Here are some examples of sports programming for these communities...
Sports Programs for People with Cognitive or Intellectual Disabilities

A.skate Foundation
The A.skate Foundation holds free skateboarding clinics for children with Autism and provides grants for them to purchase skateboarding gear. Since Skateboarding is primarily about creativity and self-expression and not bound by rules, A.skate has found the sport a viable outlet for kids in the Autism spectrum. "Autism, like skateboarding, can be unpredictable and often times unruly. We embrace the parts of autism that are hard to understand and give these kids an outlet that is free of rules or judgment."

Miracle League
Miracle League provides opportunities for children with developmental disabilities to play baseball and promotes the construction of special baseball fields and facilities that meet the unique needs of players with disabilities and their families. In addition, Miracle League has created accessible and adaptive playgrounds for children with physical and developmental challenges. There are 225 Miracle League programs across 44 US States, Puerto Rico, Australia and Canada, serving over 80,000 children and young adults with disabilities.
Sports Programs for People with Physical Disabilities

US Power Soccer Association (USPSA)
The USPSA is the US governing body for Power Soccer, the first competitive team sport designed and developed specifically for power wheelchair users. Athletes' disabilities commonly include quadriplegia, multiple sclerosis, muscular dystrophy, and cerebral palsy, among others. There are over 60 registered teams throughout the country, and the USPSA develops and manages Team USA, which competes every four years in the FIPFA Power Soccer World Cup.

Blind Judo Foundation
The Blind Judo Foundation provides financial support, training and coaching to blind Judo athletes, and professional development activities, information and education for coaches on how to work with visually impaired children and adults. The foundation also runs programs for US Military "Wounded Warriors" who can benefit greatly from the physical and mental rehabilitation the sport of Judo provides. Blind Judo Foundation founder Willy Cahill is the former USA Judo Olympic and Paralympic team head coach.

Challenged Athletes Foundation (CAF)
According to U.S. Paralympics, there are 21 million individuals living with a disability in the United States today. Only one in 10 takes part in fitness activities on a daily basis. Challenged Athletes Foundation provides funding, training, education and support to "help people with physical challenges get involved, and stay involved, in sports." Since 1994, they've distributed over 5,000 grants to help athletes - including many former and current Paralympians - compete in a wide range of sports.
Sports Programs for Econmically Underserved Communities

SkiDUCK
SkiDUCK operates and supports skiing and snowboarding programming for disabled and underprivileged children in the Western US. They assist other organizations in fulfilling their goals by providing additional funding, coordinating with providers, and sharing best practices. In areas where the skiing and snowboarding needs of disabled or underprivileged children are not currently being served, they establish a sustainable model of service with local resources and volunteers.

Pitch in for Baseball & Softball
Pitch in for Baseball & Softball collects and redistribute new and gently used youth gloves, bats, balls, uniforms and other baseball and softball equipment to underserved communities in the United States and around the globe. They commonly work with leagues and programs in each community they serve that have the ability to distribute the equipment and have a demonstrated track record of working with kids. "Baseball gives them the structure and freedom to be kids while making good decisions for their future. Kids not only have fun, but also learn important lessons for their future like teamwork, sportsmanship and dealing with adversity."

Reviving Baseball in the Inner Cities (RBI)
RBI is a Major League Baseball initiative whose mission is to increase urban and inner city youth interest and participation in baseball and softball by re-introducing, reviving, and rebuilding America's pastime in underserved communities. RBI programs have been started in more than 200 cities worldwide, and annually provide more than 200,000 boys and girls the opportunity to play baseball and softball. The Jr. RBI playing divisions for baseball and softball players ages 5-12, has more than 90,000 younger boys & girls participating in the RBI program. MLB and its Clubs have designated more than $30 million worth of resources to the RBI program and all 30 Major League Baseball Clubs have supported RBI programs.
In the second part of this series, we'll take a look at sports programming as a developmental tool to address a wide range of social issues.

Game on!


Howard Brodwin is the founder and Managing Director of Sports and Social Change, a sports marketing consultancy focused on cause marketing, corporate social responsibility and social enterprise development. Follow him on twitter @sportsandchange
---
COVID-19 Resources
Sports Philanthropy Network is hosting a series of Town Hall Meetings and Webinars every week to offer guidance and support SportsPhilanthropyNetwork.com/Webinars

Laureus Sport for Good Foundation launches its Virtual Training Camp, a series of online trainings and discussions that allow SBYD professionals to connect and invest in themselves, their programs, and their craft. These weekly web-based, topical trainings and conversations are open to all professionals working in Sport for Good across the country.
LaureusUSA.com/laureus-virtual-training-camp


Youth Sports Collaborative Network has created a COVID-19 Youth Sports Resource Center with links to curriculum and programming tools youthsportscollaborative.org/covid-19-resources
America SCORES is sharing distance learning modules with all SBYD orgs: Check out AmericaSCORES.org for links to modules customized for each of their cities
Bay Area: scoresu.org/poet and coresu.org/player
Chicago: ascresources.info
DC: athome.dcscores.org and parents.dcscores.org/at-home-activities
NYC: newyorkscores.org/virtual-curriculum
Cleveland: americascorescleveland.org/online-scores-curriculum

Up2Us launched their #Up2UsSportsAtHome portal of free resources, videos and virtual training opportunities to help coaches keep their teams physically, socially & emotionally healthy during this time of social distancing and isolation.
up2us.org/up2ussportsathome

Project Play / Aspen Institute is compiling resources, developing reports, and producing webinars for parents, coaches and leaders to respond to the pandemic.
aspenprojectplay.org/coronavirus-and-youth-sports
UpMetrics is making their Measurement & Evaluation platform free to all nonprofits through the end of 2020 to help them measure program impact and seamlessly share key metrics to raise funds.
app.upmetrics.com/signup


Athletes For Hope is partnering with Classroom Champions to host live Facebook chats five days a week (12:00-12:30 EST) in which athletes go live with teachers, parents and students to discuss mindfulness, healthy living, lead a workout, or talk about another topic of their choosing. facebook.com/athletesforhope

In addition, their #AFHFitAtHome helps kids stay active as schools and nonprofits close their doors to combat COVID-19. Athletes For Hope athlete members will film videos that demonstrate their favorite physical activities (targeted to children with no equipment required) as they also share encouraging messages to inspire kids to stay active and lead healthy lifestyles while at home. athletesforhope.org
Athletes For Hope - Words of Hope / Fit at Home Videos youtube.com/user/ATHLETESFORHOPE

Online Physical Education Network (OPEN): As the nation's largest public-service organization serving physical educators, coaches and activity leaders, OPEN is available to help coaches and students deal with extended school closings.
OPEN curriculum can be accessed: openphysed.org/activeschools/activehome
Beyond Sport launched a monthly chat series to provide a space for the global network to share the challenges and the issues they are facing, as well as ideas that can stimulate new thinking and solutions. Funders, brands, NGOs, thought leaders, leagues, educational organizations and more are invited to share, listen and learn as we navigate this time together.
beyondsport.org/articles/beyond-sport-community-chats-how-can-we-help/

Athletes For Computer Science teaches youth computer science with a program that connects you with professional and college athletes. AFCS is providing live interactive classes and resources for unplugged activities for those with no access to technology.
Live interactive fun computer science training hosted by the Executive Director of Athletes For Computer Science (AFCS) and NFL Super Bowl Champion Ellis Wyms plus a special guests
Weekly: (Tuesdays) 11am PST/1pm CST/2pm EST
April 7, April 14, April 21, April 28, May 5, May 12, May 19, May 26
athletesforcomputerscience.org/afcslivecodingclass.html
Positive Coaching Alliance has several resources available:
This highly interactive course provides specific tips and techniques for mastery and continuous improvement in any sport, seizing opportunities to encourage and support teammates, and competing fiercely to win, but only within an ethical context of Honoring the Game. *Please note our athlete course is most appropriate for 12-18-year-olds.
PositiveCoach.org/course-sign-up

PCA is following participant recommendations to offer additional workshops to schools and youth organizations, partnering with PCA to help them even better serve their communities during this time of school closures and sports cancellations. Each Zoom Video workshop will be facilitated by two certified PCA Trainers. These 60-minute workshops are highly interactive and provide tangible and practical tools, all while allowing coaches to connect and interact.

PCA is currently conducting the following workshops via Zoom:
Double-Goal Coach®: Coaching for Winning and Life LessonsDeveloping The Triple-Impact Competitor®Positive Motivation: Getting the Best from AthletesMastery: Coaching for Peak PerformanceLeading Your Organization: Developing a Positive Coaching CulturePositiveCoach.org/zoom
STEM Sports® is proud to offer unique, free/complimentary STEM lessons for anyone's use at home. If you are a parent, caregiver or similar while implementing at home, you'll find our newly updated "sequence of lesson" provides an innovative and hands-on level of ease. Additionally, details such as supplies/materials needed, time allotted for lesson, and even jobs that are related to the module are all supplied. We've even included the lesson worksheets for your use.
Visit STEMSports.com/Samples to request a lesson.
---
Technology Resources for Nonprofits
In difficult times, the world turns to civil society for support. At TechSoup, we're committed to equipping your nonprofit with the technology resources you need to meet your mission, serve your community, and support your staff. These include:
Tools to Support Remote WorkPolicy ResourcesWebinars and WorkshopsEducational Blog PostsFree Courses from TechSoup Details at:
page.techsoup.org/covid-19-resources
and
blog.techsoup.org/posts/fundraising-in-the-time-of-covid-a-techsoup-roundup
---
Adaptive Sports Programming
Thanks to All In Sports Consulting
Disabled Sports USA #AdaptatHome library includes both on-demand and webinar opportunities for athletes with physical disabilities.
disabledsportsusa.org/adaptathome/

Their Virtual Adapt2Achieve Leadership Conference 5/12 - 5/15
disabledsportsusa.org/2020-adapt2achieve-leadership-conference/

Wheelpower Adaptive Yoga
wheelpower.org.uk/resources/adaptiveyoga

International Tennis Federation is offering free access to their coaching Academy courses, including wheelchair tennis.
itf-academy.com

Cerebral Palsy Sport is providing resources to #StayInWorkOut
cpsport.org/resources/resources/health-and-wellbeing

Dare2tri virtual cycling and virtual strength training workouts each week Monday through Thursday
dare2tri.org

US Association of Blind Athletes (USABA) Is offering a video series through its Facebook page that focuses on Staying Fit While Staying Put
facebook.com/UnitedStatesABA

Adaptive Adventures events page has a variety of Zoom-based fitness programs
adaptiveadventures.z2systems.com/np/clients/adaptiveadventures/publicaccess/eventCalendarBig.jsp
---
Sports Industry & Sports Philanthropy Efforts
The Nike fitness app offers more than 185 workouts, each 15 to 45 minutes long; Nike is also offering wellness tips on its website and social media outlets.
Details at:
Nike.com/ntc-app
News.Nike.com/news/nike-digital-health-activity-resources

Adidas is offering free premium access to its training and running apps for the next three months. The free app membership includes a "Fit From Home" challenge that anyone from around the world can join in on a collective goal of staying active. The Adidas virtual community also will offer live sessions on topics including meditation, yoga, HIIT, and nutrition. For a schedule of virtual events, users are encouraged to visit @adidasrunners on Instagram or follow local Adidas Facebook groups.
News.Adidas.com/running/keeping-the-hometeam-healthy--active-and-motivated/s/58589a13-882e-4336-b122-5437fcbd32cb

Asics has opened access to the Asics Studio at-home workout app to anyone free of charge as part of its response to COVID-19. The mobile fitness app, powered by Runkeeper, offers on-demand workouts with trainer-led audio, curated playlists and visual cues.
sgbonline.com/asics-opens-access-to-asics-studio-workout-app
Goggles for Docs is an effort to get used or new goggles into the hands of healthcare workers who currently have no eye protection as they treat COVID-19 patients. If you are an outdoor enthusiast, shop, or manufacturer and have goggles to donate, use the link below to find where to send your goggles.
GogglesForDocs.com

Burton Performer Program now available to the Healthcare Industry.
Previously offered to outdoor industry groups and employees, we're happy to expand our Burton Performer family to those who work in the healthcare industry. By joining the program, you'll receive 50% off all Burton products, so when you've made it through the front lines, you can enjoy your own line in the mountains. If you don't work in the healthcare industry, but know someone who does, let them know so we can help as many people as possible.
Burton.com/blogs/the-burton-blog/how-were-joining-fight-against-covid-19-and-how-you-can-too
---